PRESIDENT'S PAGE
.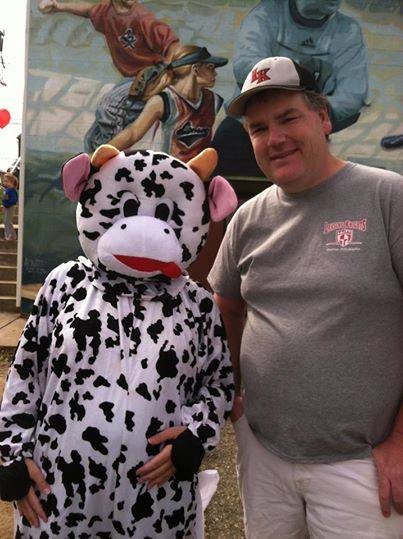 ..
Lansing Knights Youth Organization is a very special place. We do so much more than teach boys and girls sports. We teach the important life skills of teamwork, commitment, trust as well as how to win and lose with dignity, class and respect for our opponents and ourselves.
With that in mind it is indeed a privilege to be the President of Lansing. My name is Brian Dunfee . I have been involved in youth sports for almost as long as I can remember. My parents were heavily involved in the organization where I played as a child and I've always felt that youth sports are very important in the lives of children.
I take very seriously the role of being a child advocate. I am a teacher with the School District of Philadelphia and have been for 15 years. I have been involved in coaching or teaching kids for approximately 20 years.
At Lansing I have been involved since 2007. I have coached soccer, baseball, softball and basketball. For the last several years I have been the director of the in house baseball program, which in terms of participants is Lansing's largest program.
Our club has grown tremendously the last several years and that would not be possible if not for the outstanding work of our sport directors, maintenance volunteers, coaches and parents.
Please understand that everything that happens at Lansing is done 100% by volunteers who offer their time and expertise to make our community better. And please accept my invitation to all of you on behalf of the entire board of directors to join with us. There is always a place for you if you are willing to help out in any way. We need assistance not just with coaching but also with field lining, grass cutting, computer work, and various other projects throughout the year.
I look forward to working with you as we continue to keep Lansing the top-notch club that it is. Should you have any questions or wish to obtain more information on how you can help us please email us at info@lansingknights.com or check out our facebook page.
Yours in Youth,
Brian Dunfee
President, Lansing Knights Youth Org.